Why my activation key does not work?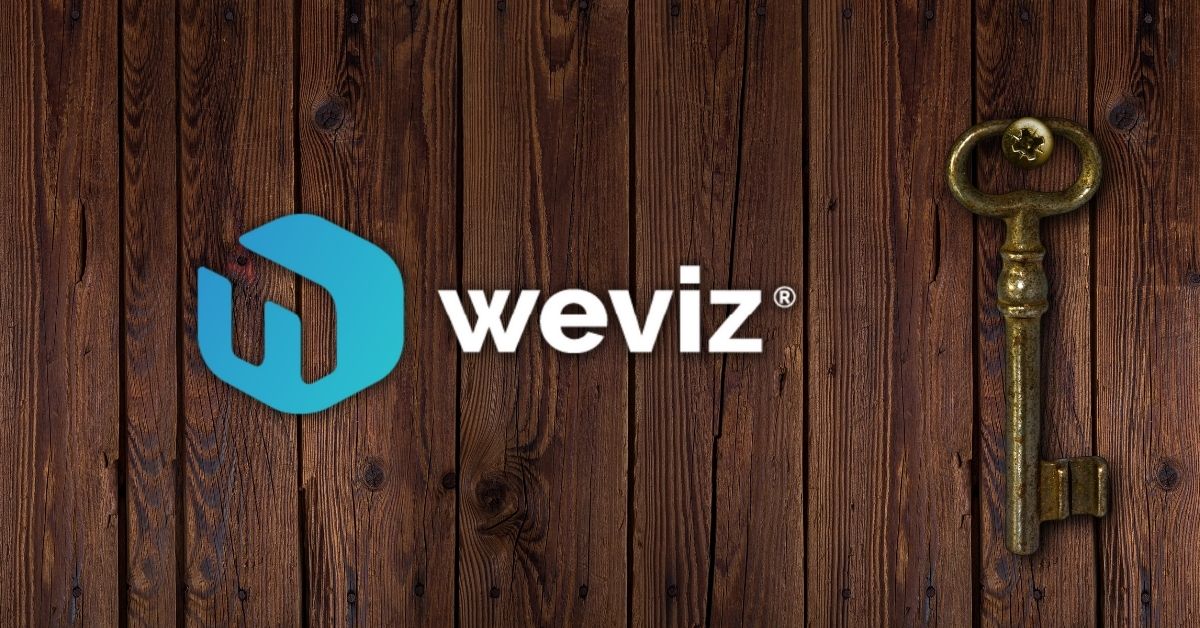 There are several reasons explaining why your activation key does not work. This guide will help you step by step to identify the issue.
Section 1: Sentinel Licence Manager
First, you need to check that the licence manager is well installed on your PC.
For that, you need to open the task manager and look into the services of your PC. (CTRL+SHIFT+ESC)
You should have a service named "hasplms / Sentinel LDK License Manager" (see below)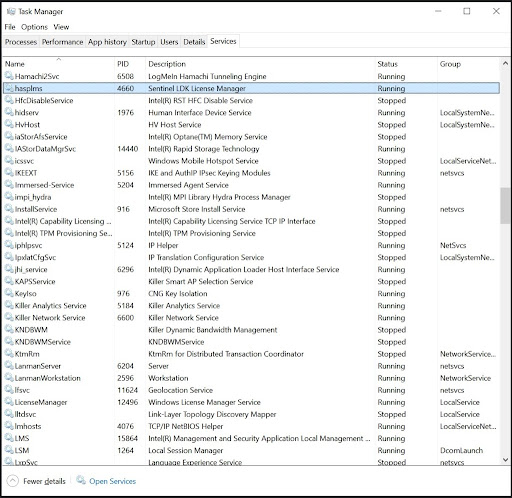 If yes, go to the next section.
If not, the "gemalto" drivers should be reinstalled again.
The most probable issue is that a protection system is running on your PC. The DLL "gemalto" need to be whitelisted.
Solution 1: Check all protection systems (Cylance mainly), and whitelist gemalto DLL (ask your network administrator).
Solution 2: Re-install WEVIZ software (the gemalto installer is included inside it)
Solution 3: Launch the Gemalto standalone installer on your computer.
2 files need to be download : (haspdinst.bat and haspdinst.exe)
You should unzip it and place the two files at the same location (desktop for exemple). Then launch the .bat file and when this message appears "Operation successfully completed" the service will be installed and you will be able to enter your licence.
If the activation still do not work, please go to Section 2.
Section 2: Licence Key is not locked on my computer
If the "hasplms" service is well installed on your computer and your activation key still do not work. You should manually activate your key.
Please follow the guide below :
1 – Download the RUS software (From Thales/Gemalto)
2 – Open RUS.exe
3 – Select "Installation of new protection key" or "Update of existing protection key" if you already have a license on your computer.
4 – Click on "Collect Information"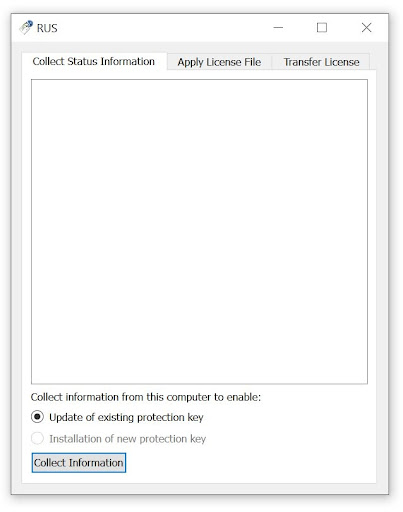 5 – Save the .C2V file and send it to contact@weviz.com with your licence number
6 – You will then receive a .V2C file by mail (activation file)
7 – Go back to the RUS software and go to "Apply License File"
8 – Click on "…" and upload your .V2C file
9 – Your license is now locked on your hardware, re-start your computer, and launch Weviz